100% Food Grade & Dye Free
Premium Rosin Bags
Amazingly Durable and Heat Resistant to Eliminate Blowouts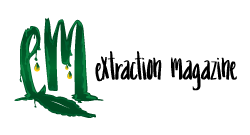 Squish Some fire with rosin bags
Our rosin press bags, "squish bags", are made of top of the line nylon that is both 100% food grade and dye free.  We use a double stitching method so that our bags are very durable and heat resistant to eliminate blow outs while pressing rosin.
Our most popular size for our premium rosin bags.  Perfect for pressing small batches of flower or finer material
2nd most popular size of our premium rosin bags for pressing in larger batches of flower or finer material.
What Are Rosin Bags?
Rosin bags are used for rosin pressing.  They are nylon screen filters that are sewn together to form a pouch you can put plant material in.  When pressing rosin, the unwanted plant material will stay inside the rosin bags keeping it out of the end product.  This will make the rosin much cleaner and solvent-free.
Why Does Gutenberg's Dank Pressing Co Have The Best Rosin Bags?
Our rosin bags are made with premium nylon that is both 100% food grade and dye-free.  The double stitch sewing method combined with our high quality nylon allow for incredible durability when applying tons of pressure, yet perfectly loose enough to produce the highest yields. 
Various Bag Sizes and Micron Sizes
Here at Gutenberg's Dank Pressing Co, we offer a wide variety of sizes for our rosin bags to be able to handle any amount of plant material you plan to press. We also have a wide range of micron sizes from 15-220u that are perfect for pressing flower material to finer material.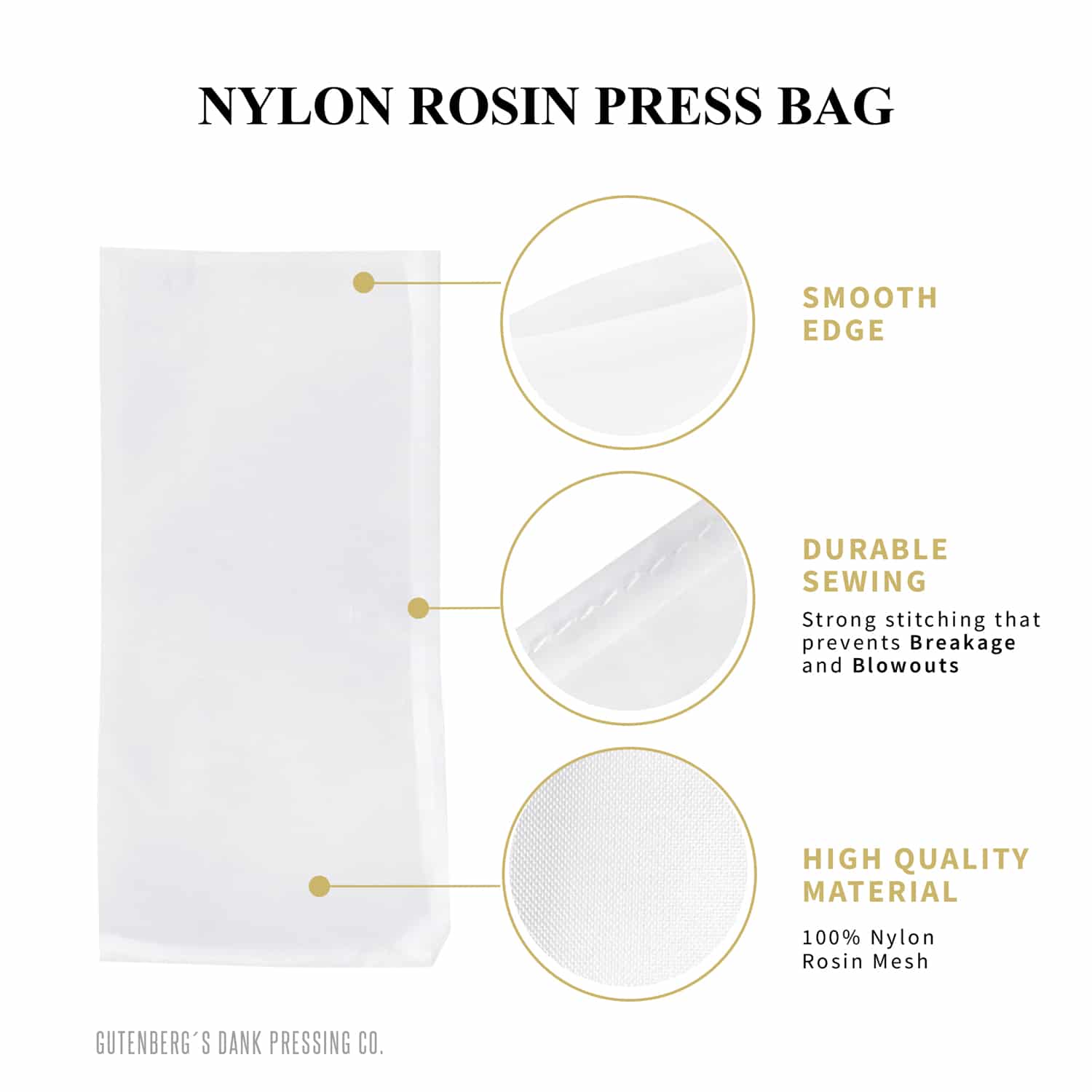 Get the most out of your pressing
What Is Rosin Pressing?
Rosin pressing is an extraction process of combining pressure, time, and heat on plant material to create a product that is loaded with flavor and effects (rosin)
Where Can I Buy Gutenberg's Dank Pressing Co. Bags?
Both here on our website and Amazon!  We focus on top customer care with ecommerce purchases so we can ship you your bags with lightning speed.
Where Can I Learn More On How To Press Correctly?
The blog section of our website has guidelines on how to do a perfect pressing job.  We want you to get the most out of your rosin pressing so our guides are very easy to follow.
Each and every batch of rosin bags we produce are made with love and extensive care. It's a big goal of ours to provide the best possible value out of our products with exceptional customer service.
We specifically use a small batch manufacturing method when making our rosin bags. This is because we are able to monitor quality control significantly better and make sure our batches are the highest of quality before going to the customers.  When purchasing a product from us, you can have rest assured that we have taken the time to make the best quality products so you can have an exceptional rosin pressing experience.
Many of the other brands on the market are solely focused on making quick profits.  In order to get better profit margins, other brands will manufacture very large batches in order to reduce the cost of their goods. Unfortunately, going with this method of manufacturing can lead to lower quality products and many mistakes in production. This does not provide the customer with high value.